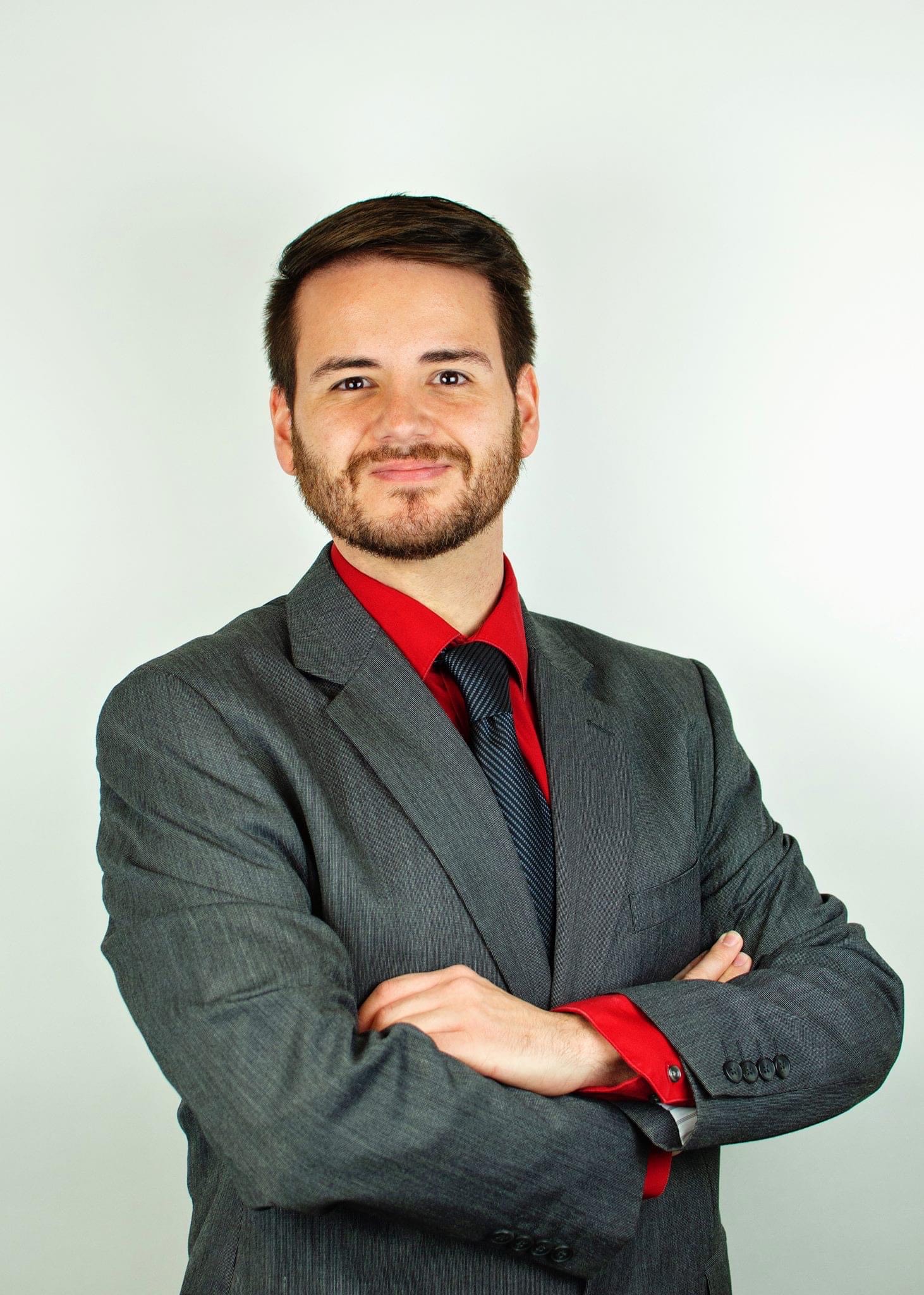 Aric Bishop, a Creston native, began his role as Library Director at Gibson Memorial Library on August 1, 2020.

Prior to Gibson Memorial Library, Bishop worked as Library Director of the Osceola Public Library in Osceola, IA from November 2018 to July 2020.

His most notable achievements at Osceola Public Library (OPL) include: updating 16 computers, the installation of a new server for the library, creating stronger internet connections with new access points, reimagining library services and programs through the utilization of community partners, replacing the library's boiler with a furnace, completing a landscaping project and helping the library acquire a property across the street from the OPL to turn it into a parking lot.

Bishop started his education at Southwestern Community College (SWCC) in Creston, where he received his Associate of Arts degree in 2009. He transferred to Northwest Missouri State University in 2009 (only staying one year), and later attended Grand View University in 2010 to finish with his Bachelor of Arts in Journalism in 2011.

Bishop went on to receive his Master of Business Administration with an emphasis in human resource management at Upper Iowa University in 2016 and his Master of Library and Information Science from the University of Washington in 2020.

Bishop was also a Lead UC, formerly High Lakes Leadership, graduate in 2017.

In 2018, Bishop worked as an intern at Shenandoah Public Library and before that he was a library assistant at SWCC's Learning Resource Center from 2015 to 2018. In addition to serving as current Library Director at Gibson Memorial Library, Bishop also works as an adjunct business instructor at SWCC.

Outside of the library world, Bishop has worked for the following organizations: Hibbett Sports, Greater Regional Medical Center, Kohl's Department Stores Inc., U.S. Bank, TJX Companies and Wal-mart.
Bishop enjoys spending time with his family and friends, his two dogs, five chickens and gardening.

You may contact Aric at aricgbishop@gmail.com or by telephone at 641.782.6507.
Library Staff
Sue Teutsch - Assistant Director and Children's Librarian
Donna Walsh - Teen Programming Library Assistant
Terry Madison - Genealogy Library Assistant
Merle Lee Pugh - Adult Servies Library Assitant
Carol McKee - Periodicals Library Assistant
Jordan Foote - Programming Specialist
Randy Rief - Custodian