Programming Specialist (Full-time)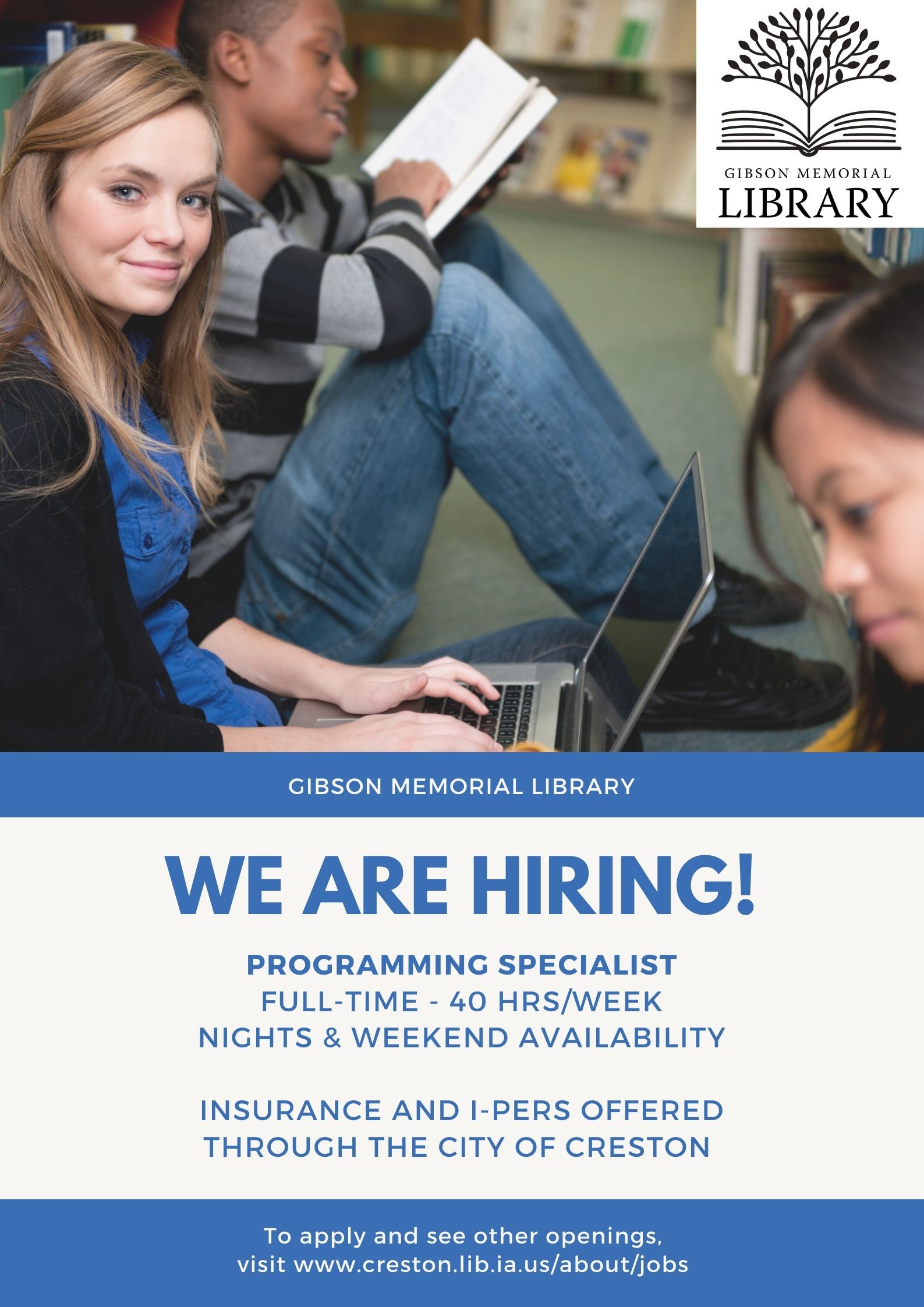 We are seeking a Full-Time Programming Specialist!

Come join an exciting team creating dynamic change for the betterment of our community!
Summary of position:
This is a full-time position of 40 hours per week with night and weekend availability.
Under the direction of the Director, the Programming Specialist develops, plans, coordinates, executes, and evaluates programs.
The Programming Specialist leads small, medium and large-scale programs and events involving multiple staff members, departments, community members and volunteers.
The ideal candidate will use marketing techniques and social media (Facebook, Instagram, Library website) to create event materials, flyers and signage and other promotional materials as needed.
The candidate should be a self-starter, work well with others, provide excellent customer service and be able to start and finish projects in a timely manner with minimal supervision.
This position requires understanding of library operations, policies and will be required to perform off-site programming and outreach and be able to complete library assistant tasks.
Applications and materials (resume and cover letter) will be accepted through Friday, May 27, 2022, or until the position is filled.
Please fill out a City of Creston application, which can be found online at: www.creston.lib.ia.us/about/jobs
Full job description (www.creston.lib.ia.us/download_file/view/9126)
Review of submitted applications will begin Monday, May 30, 2022.
Please submit materials to:
Aric Bishop, Director
Gibson Memorial Library
200 W. Howard
Creston, IA 50801
641.782.2277
aricgbishop@gmail.com